Compression
Springs
Elite Springs manufactures custom and standard helical coil springs in thousands of configurations for a wide variety of applications. Efficient and reliable, ground and non-ground compression spring products are engineered to exacting tolerances for both manual and automated assembly.

We manufacture a wide range of compression springs to customers individual requirements and keep a large selection of materials in stock. Elite Spring facilities are third-party certified to ISO9001.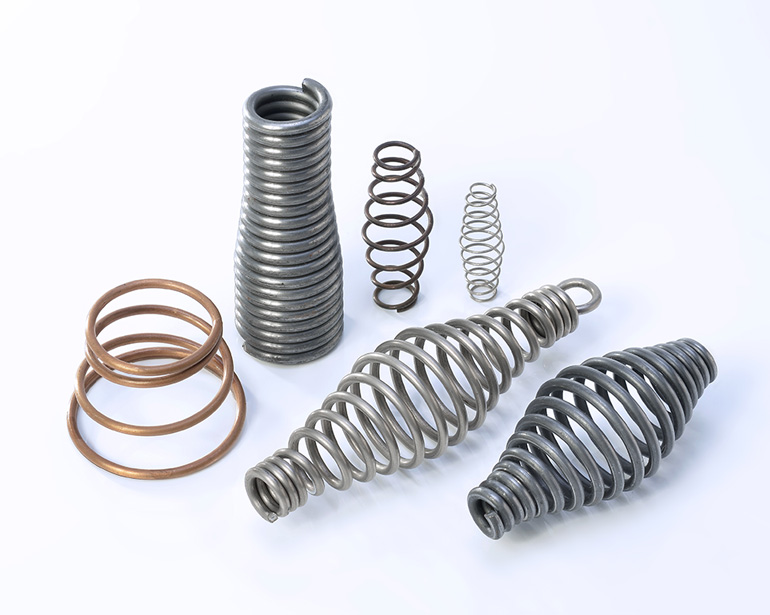 MATERIAL
Spring steel, stainless steel or galvanized wire, silicon-chrome, phosphor bronze or other special material available at request.
SHAPES
Helical, Conical, Barrel, hour-glass as per requirement.
ENDS
Open, closed, closed & ground.
ADDITIONAL PROCESS
Tempering, scragging, de-burring, tumblering, shot-peening available at request.

FINISHING
Zinc, passivation, nickel plate, black oxide, silver, gold, powder coat, painted finishes available at request.
QUANTITY
As little as 1pcs or up to as many as millions of pcs.
CATALOGUE
Standard Dimension Part: Disc Spring, Torsion Spring, Tension spring, Compression spring, Long extension spring. Please
click to download
.